On-Premise Laundry
Altimus Distributing Inc., understands that you're busy, and that you have more on your plate than just laundry; that's why we are committed to helping you achieve long-term success across the board with on-premise laundry solutions you can count on. Unimac products are designed with innovation and constructed like nothing else on the market. To achieve maximum throughput, you need maximum performance. Unimac Equipment is the leader in durability, cutting-edge technology and unmatched efficiency. Unimac delivers the absolute lowest cost of ownership in the commercial laundry industry.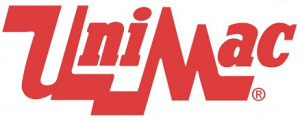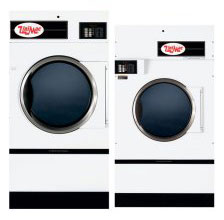 When it comes to purchasing new washer-extractors, all machinery is not the same! Deciding between designs and companies can be difficult. Try to order your favorites and decide which machine(s) best accomplish these five key goals:
Genuine Parts – Alliance Laundry Systems
Labor Savings
Utility Savings
Value For Your Money – ROI
Proven Performance
Warranty
UniMac washer-extractors have over 60 years of design and industry-leading design to guarantee your investment stands the test of time. Altimus Distributing Inc., has spent over 40 years making UniMac the strongest brand of on-premise laundry equipment in the industry. As part of the sales process, ask us for a Cost-Savings Analysis to show why UniMac equipment is the best choice for you.
---
Washers
UniMac washer-extractors have over 60 years of proven industry-leading designs and innovations to guarantee your investment stands the test of time. Altimus Distributing Inc., has spent over 40 years making UniMac the strongest brand of on-premise laundry equipment in our territory. As part of the sales process, ask us for a Cost-Savings Analysis to show why UniMac equipment is the best choice.
---
Dryers
labelIndustrial Tumble Dryers

UniMac® commercial tumble dryers are in a league of their own in terms of performance and efficiency. These durable commercial laundry machines achieve the perfect balance between drying temperature, airflow pattern and usable cylinder space for optimal drying results while significantly reducing utility and labor costs. To further reduce operating expenses, these industrial laundry machines feature innovations like the revolutionary OPTidry™ Over-dry Prevention Technology. Available in a variety of sizes, UniMac commercial tumble dryers meet the needs of commercial and on-premises laundries of all types and sizes.

labelCommercial Stack Tumble Dryers

If you have more laundry than you have floor space, UniMac stack tumblers are the solution for you. These high-performance dryers deliver unmatched efficiency and minimized costs just like standard tumble dryers, but allow you to add 60 or 90 pounds of rated capacity to your on-premises laundry operation without taking up added square footage.

labelFireman's PPE System

The UniMac® PPE Drying Cabinet offers preset programs ranging from 1.5 to 3 hours to help you greatly reduce drying time versus conventional methods. Simply select one of the five presets and press "Start," and get your PPE back into service fast. With a dual-sided airflow process, the dryer sends heated air around and inside your turnout gear for thorough drying at maximum speed and efficiency, therefore reducing utility costs. Combine the dryer with a UniMac washer-extractor to help comply with NFPA 1851 guidelines, and gain added peace of mind with a one-year warranty.

Needs

Proper way to care for gear
Return to service faster
Improved safety
Fire or military gear
---
Ironers
In the effort to present your customers with a high quality product at the best possible cost, UniMac is proud to provide a line of ironers for your laundry operation. Simple, efficient, and durable is what best describes UniMac engineering designs with these ironers.
There are a number of variations and sizes in ironing equipment, so Altimus encourages you to look at the features and benefits then contact a sales representative for more information.
---
Unilinc
New! Industry Exclusive! Now you have a partner in the laundry room!
UniLinc is a complete OPL control system that allows you to gather machine performance and maintenance data. Designed with both washer-extractors and tumblers in mind, our advanced controls and reports provide ease of use across all your machines to help you achieve maximum efficiency. With UniLinc, you can instantly access machine service history logs, receive error notifications, view performance reports and perform many other time- and money-saving tasks. And with wireless networking, you can do it all remotely, saving even more time and money. UniLinc also unites UniMac® technologies like 400 G-Force extraction, OPTidry™ Over-dry Prevention and OPTispray™ Rinsing Technology to offer the industry's lowest cost of ownership.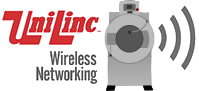 labelSave Water and Energy

OPTispray Rinsing Technology provides highly effective rinsing that uses less water and decreases overall utility costs
Nine ECO cycles available to minimize water and energy consumption
Industry-leading 400 G-Force extraction decreases drying times, thus reducing gas and labor costs
Automatic water leak detection and slow drain detection identify errors, like a slowly leaking fill valve, before they become bigger issues—helping you save water and sewage costs
OPTidry prevents over-drying and saves utility, labor and linen replacement costs
Industry-leading fast cycle times deliver low electricity costs

labelIncrease Throughput

OPTispray reduces cycle time by 12 percent
Slow drain detection monitors drain time to catch issues early and reduce maintenance expenses
Automatic water leak detection monitors and alerts you to leaks, helping you address errors promptly
Advanced start feature finishes a wash load before employees arrive to increase productivity

labelWirelessly Monitor Your Laundry

Manage your entire laundry operation off-site from any Internet-connected computer
Wireless networking for remote monitoring of multiple machines and locations for optimal efficiency
Service-related audit data helps manage equipment costs and ensure longevity
Automatic warning emails alert you in real time to help avoid OPL maintenance costs
Diagnostics and troubleshooting help you quickly self-diagnose problems
Automatic OPL maintenance reminders reduce downtime with timely servicing
Access to data reports for programming and troubleshooting
Records start time, stop time and idle time between cycles for easy labor monitoring
Records when OPL operators cut cycles short, helping you monitor quality
Records when a machine is out of balance, an indicator of poor loading practices that cause wasted labor, chemical and utility costs
Records highest water temperature reached for each cycle for quality control

labelGain Flexibility and Control

41 customizable cycles make it easy to choose the right wash cycles based on linen type
Programmable water levels allow you to offer the most economical cycles to control water usage
Temperature-controlled fill, thermal cool-down and soak capability for optimal fabric care
Eight simple chemical connections with easy programming
Wet clean capability meets special washing needs

labelEasy to Use

User-friendly graphic display simplifies training and OPL operations for fewer errors
UniLinc software offers easy programming of multiple machines at once
Six customizable languages for multilingual operation and easier training
Same control for both OPL washers and OPL tumblers streamlines operator use and training
One-touch operation allows you to simply select a cycle and push start
---
Sharper Finish Ironers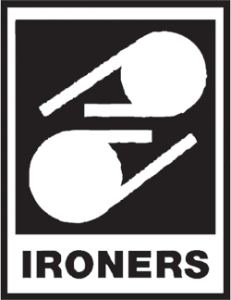 CMV Sharper Finish builds its reputation by providing customers worldwide with simple and efficient commercial laundry ironers and folders. We specialize in the manufacture of cylinder type ironers used in hotels, hospitals, restaurants, nursing homes, clubs, rental companies, ships, dry cleaners, households, and commercial laundries.
labelFinish Rite

For small laundries. Available with 36 inch, 48 inch, 60 inch ironing surface. Available in gas or electric. (178mm/7 inch diameter cylinder)

labelImpress 950

For small to medium sized laundries. Available with 56 inch, 66 inch and 82 inch ironing surface. Available in gas, electric or steam. (305 mm/ 12 inch diameter cylinder)

labelModel 1200

For medium sized laundries (95-150 lbs./hr.). Available with 85 inch, 100 inch, 110 inch, 120 inch, 132 inch, and 136 inch ironing surfaces. Available in gas, electric or steam (305mm/12 inch diameter cylinder)

labelModel 1600 & 2000

For medium to semi large laundries (100-250 lbs./hr). Available with 90 inch, 120 inch, 132 inch, and 136 inch ironing surface. Available in gas, electric or stream. (406mm / 16 inch & 508mm / 20 inch diameter heated cylinder)

labelFinish Master 1600, 2000 & 2400

For larger laundries (240-300 lbs/hr.)Available with 90 inch, 120 inch, 132 inch, and 136 inch ironing surfaces. Available in gas, steam and electric with built in primary folder.

labelModel 2400

For large laundries (325+ lbs./hr.). Available with 120 inch, 132 inch, and 136 inch ironing surfaces. Available in gas or steam. (610 mm/24 inch diameter cylinder)

labelModel 3000 & 3600

For large laundries (400 to 500 lbs./hr.). Available with 120 inch, 132 inch, and 136 inch ironing surfaces. (914 mm/36 inch diameter cylinder)